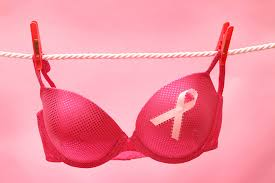 A long-time champion for the rights of breast cancer patients, the American Society of Plastic Surgeons (ASPS) has been praised for its efforts in pushing Congress to enact the Breast Cancer Patient Education Act (BCPEA) this past December. An impactful piece of legislation, this act seeks to fill a large gap in patient knowledge regarding post-mastectomy breast reconstruction options.
Since the Women's Health Care and Cancer Rights Act passed in 1998, health insurance plans that cover breast cancer have been required to also provide coverage for breast reconstruction and/or breast prostheses. While this was a tremendous achievement for the rights of breast cancer patients, it has come to light that many patients remain unaware of their entitlement to breast reconstruction. Shockingly, less than half of women who undergo mastectomy are currently counseled about their reconstructive options. A recent article in The Journal of the American Medical Association (JAMA) showed that one-fifth of women who did not undergo reconstruction reported that they knew little about the procedure and their reconstructive options.
The BCPEA will now require the Secretary of Health and Human Services to devise and implement a campaign that educates all breast cancer patients about their choices when it comes to reconstruction. Considering that in 2015 alone, an estimated 231,840 U.S. women were newly diagnosed with invasive breast cancer and another 60,290 women with non-invasive breast cancer, this campaign will be no small task. The benefits to such a program are, however, indisputable. Time and time again, studies have shown that breast reconstruction affords numerous psychological benefits that aid in the healing process, and it is tragic that only half of breast cancer patients are currently counseled about their options. The hope of the BCPEA is to narrow this gap so that all breast cancer patients understand their right to reconstruction.