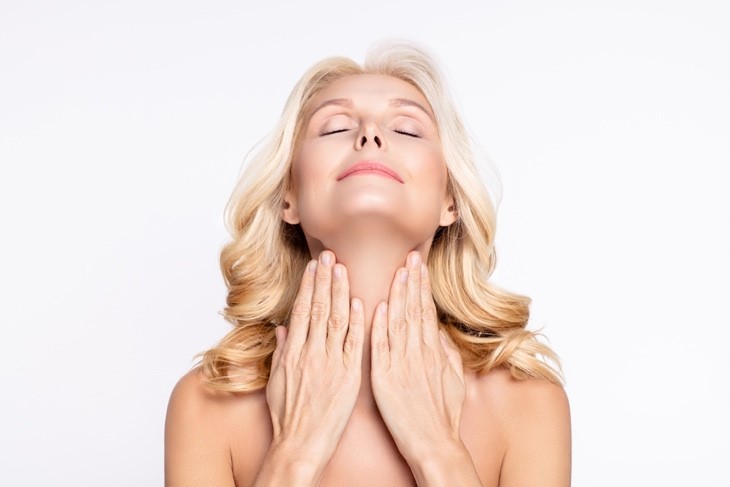 The neck often shows signs of aging before the face due to the thin skin and delicate tissues. Vertical neck bands may appear along with loose skin and fat accumulation in the jaw and chin areas. Neck lift, or lower rhytidectomy, can restore a youthful neck, submental area (under the chin) and jawline. Many people combine neck lift with facelift surgery, but it is also a standalone procedure. Neck lift can improve your appearance when you have loose neck skin but minimal signs of aging on the face. 
Dr. John Kim is a board-certified plastic surgeon in Chicago who will develop a surgical approach to your neck lift or other face procedure to achieve your desired look.
What is Neck Lift?
This surgical procedure focuses on improving signs of aging in the neck and jawline. The neck often gives away our age due to loose skin and less elasticity, creating a shapeless or sagging neck appearance. Dr. Kim removes excess skin and fat and tightens the neck muscles with neck lift to reduce wrinkles and create a smooth profile.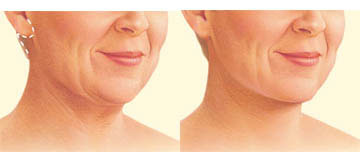 Neck lift is often a good option for people who don't feel ready for a facelift but have moderate to severe concerns in the neck, such as loose skin, "turkey wattle" and a double chin. Lower rhytidectomy ensures the neck and jawline match the facial appearance. The procedure doesn't stop natural aging but provides a more youthful contour for many years with good skincare and sun protection.
Neck Lift Consultation
Our renowned plastic surgeon, Dr. John Kim, works closely with his patients to create a unique surgical plan for optimal results. During your consultation, Dr. Kim will evaluate your cosmetic concerns and recommend the procedure(s) that will help you reach your goals for your appearance. He often recommends neck lift in conjunction with facelift for more comprehensive results and rejuvenation.
Bring a list of questions to your consultation and be prepared to discuss your medical history, current medications and supplements, lifestyle habits and other details. Dr. Kim will help you understand the benefits and risks of the chosen procedure to give you the opportunity to make an informed decision that is best for your aesthetic goals, health and safety.
Dr. Kim may also discuss other procedures that complement neck lift, such as brow lift, eyelid surgery (blepharoplasty), facial fat grafting, cheek and chin implants and laser skin resurfacing.
Candidates for Neck Lift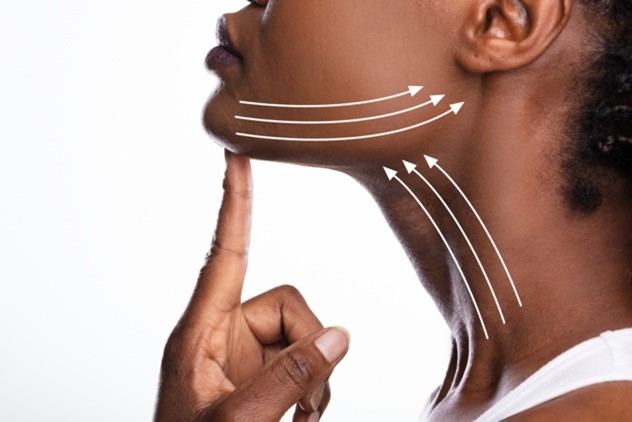 People with loose, sagging neck skin, neck bands, a double chin and other neck and jawline concerns may qualify for neck lift. The procedure is a good solution for a neck appearance that shows more signs of aging than the face. Candidates need to be in good general health with no health concerns that may affect the healing process, such as smoking, uncontrolled diabetes and other medical conditions. Some medications or supplements may need to be discontinued before and after neck lift surgery.
Having a good outlook for your neck lift results and realistic expectations is essential. Dr. Kim will determine if neck lift is best for your concerns during your consultation.
Neck Lift and Other Procedures and Treatments
Neck lift is often combined with facelift and other procedures or cosmetic treatments for further facial rejuvenation. Combining neck lift with facelift can create an entirely new, rejuvenated appearance for you. Forehead and brow lift, eyelid surgery, cheek and chin augmentation and fat grafting are additional options to improve the facial tissues.
After your neck lift, Dr. Kim may recommend non-surgical treatments, such as injectables, microneedling and laser skin resurfacing to combat the natural aging process. These procedures require little to no downtime and improve the skin's texture and tone. Botox and dermal fillers can minimize volume loss and lines and wrinkles after face procedures to lengthen your results.
Neck Lift Procedure
Neck lift is ideal for people with loose skin in the neck, fat along the jawline and chin and sagging jowls. Incisions for neck lift begin at the front section of the ear lobe and stretch behind the ear to the lower scalp.
There are three types of neck lifts: liposuction, cervicoplasty and platysmaplasty. Neck and chin liposuction removes fat pockets from the area and may be an option for those with fat accumulation in the jawline, chin and neck with good skin elasticity. Cervicoplasty focuses on loose skin and fat, lifting the skin tissues and removing the excess. Plastysmaplasty improves vertical neck bands by tightening and trimming the neck muscles for a smoother neck contour. These methods may be combined.
Dr. Kim closes the incision lines with sutures and/or skin glue, and the hairline and ears often hide the resulting scars. Patients enjoy a smoother, tauter jawline and neck with some visible results right away.
Neck Lift Recovery
After neck lift, a bandage is used around the face and neck to control swelling and bruising. Dr. Kim may use a thin drainage tube to collect excess fluid and blood that accumulates under the skin during the initial days of neck lift recovery. Our Chicago office provides specific instructions to help you care for the surgical site and ensure proper healing. Dr. Kim may prescribe oral and topical medications to help your body recover and reduce the risk of complications, such as infection. Make sure you follow Dr. Kim's directions precisely and contact our office about concerning or worsening issues.
Keep the head elevated above the heart to reduce swelling and try to avoid bending or twisting the neck. Do not exert force or excessive motion on the area; stay away from ice packs as they can lead to skin death and poor blood flow to the neck region. Don't apply any lotions, makeup or other products to the neck for at least one week and remember, the recovery process is gradual.
Neck Lift Results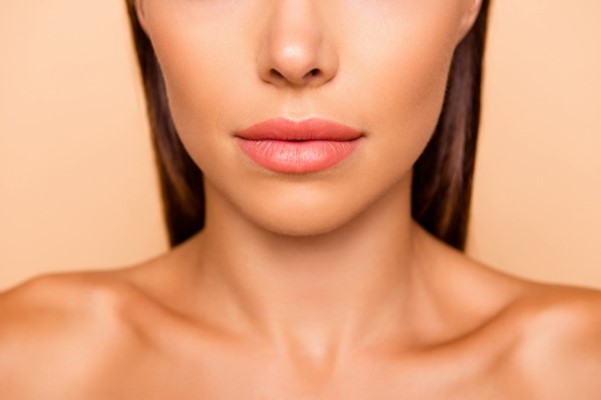 Full recovery after neck lift can take several months, and incision lines continue to fade for up to six months. You will notice a smoother neck and jawline right after neck lift, but bruising and swelling will obscure results for some time. Neck lift outcomes are typically visible a few months after the procedure and last up to a decade or longer with proper care. You can extend your neck lift results by using sun protection and leading a healthy lifestyle with exercise and a nutritional diet.
Contact Our Chicago Plastic Surgeon
Dr. Kim is certified by the American Board of Plastic Surgery, a prestigious institution that requires additional years of training in plastic surgery, written and oral exams and a commitment to continued medical education (CME) courses. Learn more about neck lift and your plastic surgeon options by scheduling a consultation with Dr. John Kim today.