John Y.S. Kim, MD, is a Board-Certified Plastic Surgeon in Chicago and Attending Surgeon at Northwestern Memorial Hospital and Prentice Women's Hospital.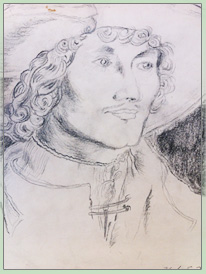 He is a magna cum laude graduate of Harvard University, and received his Doctor of Medicine and Master of Arts in English degrees from Stanford University.
Dr. Kim is the Clinical Director of the Northwestern University Feinberg School of Medicine's Division of Plastic Surgery and is a nationally recognized innovator in breast and body surgery.
Dr. Kim holds several patents on a unique class of medical devices and sits on the Editorial Board for the Annals of Plastic Surgery. Dr. Kim's work has been featured in national media outlets, including ABC News, the Chicago Sun-Times, and eMedicine.com. He has given over 100 lectures and Grand Rounds presentations on new techniques in plastic surgery and has published over 180 articles and chapters in the plastic surgery literature. Dr. Kim is a contributor on RealSelf.
In clinical practice, Dr. Kim performs the full spectrum of plastic surgery, including:
Cosmetic and reconstructive breast surgery
Body contouring (tummy tucks, liposuction, arm and thigh lifts)
Facial plastic surgery, including facelift and blepharoplasty procedures
Botox and filler injectables
Specialized microsurgery
Post-cancer reconstruction (including Mohs reconstruction)
Hand and peripheral nerve surgery
For a consultation with Dr. Kim, please contact him directly at appointments@drkimsurgery.com.
EDUCATION & PUBLICATIONS
Dr. Kim is a nationally and internationally recognized leader in plastic surgery. He has published over 200 articles and chapters and given over 100 lectures in the United States, Canada, Europe, and Asia. He is an innovator in surgery with novel techniques and inventions. He holds 16 issued US and international patents and has founded 2 start-up companies. He is an active organizer in plastic surgery and has been the chair of The American Society of Plastic Surgeons Breast and Body Symposium, Chair of the ASPS Annual Program Breast Sub-committee, 2019-2020 ASPS Visiting Professor and serves as the Vice Chair of the ASPS Annual Meeting Committee.
Selected Publication Links
More about Dr. John Kim
Dr. John Kim is a renowned plastic and reconstructive surgeon serving patients in the greater Chicago area. Dr. Kim's vast training and experience has earned him a reputation as a top plastic surgeon. In addition to performing cosmetic and reconstructive breast procedures, Dr. Kim is a skilled facial plastic surgeon and body contouring surgeon. If you are interested in cosmetic enhancement, contact Dr. Kim today to learn about your treatment options.