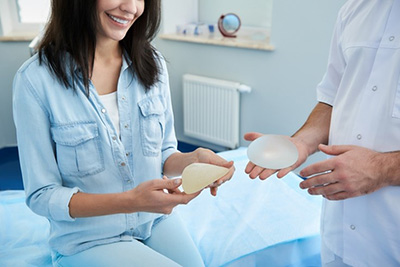 Dr. John Kim is a highly experienced, internationally recognized, board-certified plastic surgeon. He has completed more than 10,000 surgeries over the last decade at his state-of-the-art facilities at Northwestern Memorial Hospital and Prentice Women's Hospital. Dr. Kim strives to provide each and every one of his patients with a customized experience that meets the specific needs of the individual in the most natural and aesthetically pleasing manner.
To learn more about breast surgery, check out some of the popular treatments offered by Dr. Kim, or contact our offices today to schedule your consultation.
Breast Augmentation (Augmentation Mammoplasty)
Breast augmentation enhances the size of the breasts to a volume that matches your body shape and aesthetic goals. Our Harvard and Stanford-trained plastic surgeon offers breast enhancement with saline or silicone implants to achieve a larger bust with a full contour. Dr. Kim will examine your breast anatomy and skin quality and determine if breast augmentation is best for your needs. You have various options for implant type, placement and incision site, and Dr. Kim will discuss the benefits and risks with you at your consultation.
Breast Lift (Mastopexy)
A breast lift can elevate your breasts to a more youthful placement, addressing breast ptosis (drooping). Sagging or drooping breasts often happen with age, pregnancy, hormone changes and weight loss, and mastopexy can remove the excess breast tissue and raise the breasts. The procedure provides a firmer-feeling breast tissue and relocates the nipples. Women who have moderate to severe breast sagging and volume loss may benefit from a breast augmentation and breast lift to increase the size of the breasts and lift them to a younger position on the chest. This procedure is often combined with a tummy tuck in a surgery termed a "mommy makeover."
Revision Breast Surgery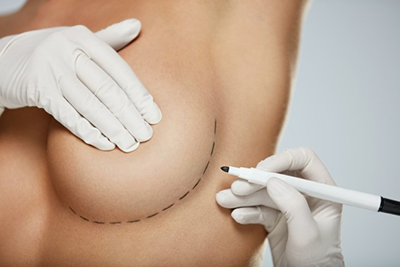 Some women wish to remove or replace their breast implants. Dr. Kim can correct deformities with new breasts or remove the implants and adjust the breast tissues. Revision breast surgery is often necessary if there is visible rippling, improper implant placement, asymmetrical results, capsular contracture or other undesirable outcomes. Fat injections, or fat grafting, using fat cells harvested from another body area may be an option to improve the appearance of the breasts.
Cosmetic Breast Reduction (Reduction Mammoplasty)
Macromastia, or overly large breasts, can create aesthetic deformities of the breasts. Breast reduction can improve the appearance and enhance function by removing excess breast tissue. Reduction mammoplasty also includes a breast lift for smaller, perkier breasts that no longer overpower your figure but complement your body shape. Dr. Kim can determine if a cosmetic breast reduction is suitable for you.
Contact Our Board-Certified Plastic Surgeon in Chicago
If you're interested in a type of breast surgery, schedule a consultation with our skilled and experienced plastic surgeon. Contact Dr. Kim at our Chicago office today by calling (312) 694-0879.