The partial rhytidectomy, or mini facelift, is a modified version of the traditional facelift that focuses on the lower third of the face and neck. This face procedure is often a good option for those trying to stay ahead of aging with some skin laxity and wrinkling. As you get older, your skin loses elasticity and firmness because the production of the proteins collagen and elastin slows down, causing sagging skin, jowling and lines and wrinkles. The miniature facelift eliminates sagging skin and tightens tissues and muscles along the jawline, chin and neck for a tighter facial profile and smoother skin.
John Kim, MD, FACS, is a board-certified, plastic surgeon practicing in Chicago, Illinois. After graduating magna cum laude from Harvard University, Dr. Kim attended Stanford University, earning his Doctor of Medicine and Master of Arts in English. He is the attending surgeon at Prentice Women's Hospital and Northwestern Memorial Hospital and has helped countless men and women achieve their cosmetic goals with a facelift and mini-facelift procedures.
Benefits of Lower Facelift
Partial rhytidectomy has a shorter procedure time and recovery period than the traditional facelift because it focuses on the lower face and neck. The procedure is customized to each patient's needs and typically involves a smaller incision than its counterpart. These tiny incisions are hidden behind the ears, where they're easily concealed no matter the hairstyle.
Mini facelift addresses wrinkled, loose skin in the lower face, as well as neck bands, double chin, "turkey wattle" and jowling. It is far less invasive than traditional facelift yet still produces dramatic results. Some patients combine mini facelift with injectables or other face procedures, such as eyelid surgery, for more comprehensive results that address multiple concerns at once.
Candidates for Mini Facelift
People unhappy with their appearance due to mild to moderate loose skin and wrinkles may be good candidates for partial rhytidectomy. The typical patient is looking for more dramatic and long-lasting results than injectables but isn't ready for the full facelift procedure. Mini facelift may be right for you if you have significant loose skin along the jawline and under the chin but no concerns with your upper facial appearance. The full facelift may be the best approach if you have loose skin and volume loss in the cheeks.
Mini facelift is often a good option for people in their 30s and 40s who still have adequate skin elasticity and are in good health. Those who smoke or have medical conditions that complicate healing may not qualify for elective surgery. Patients need to have realistic expectations of their mini facelift results and a positive outlook.
Dr. Kim will review your medical history, facial structure, overall health and cosmetic concerns during your consultation at Northwestern Plastic & Reconstructive Surgery. He will recommend a surgical approach to reach your goals, which may involve mini facelift or facelift.
Mini facelifts may be an option to "touch up" previous facelift results years after the initial surgery due to additional aging.
Mini Facelift Procedure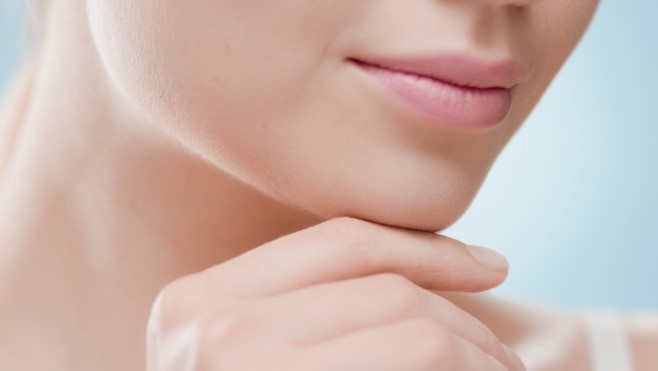 Mini facelift is customized to suit each patient's needs. Muscle and fatty tissue in the lower face are repositioned, and the excess skin is trimmed. Dr. Kim focuses on lifting the neck muscles and removing excess muscle and skin. The remaining tissues are tightened and lifted. The tissues around the jawline are restructured to provide a more feminine or masculine appearance, and Dr. Kim may remove fat from the submental area and lower face.
Partial rhytidectomy may be performed with local anesthesia with sedation or general anesthesia. How long the procedure lasts depends on the extent of correction needed and if other surgeries are being done simultaneously. Mini facelifts typically take around two hours; a short procedure compared to the traditional facelift, which may take up to four or five hours.
Most patients can resume working about one week after mini facelift, as opposed to up to two weeks after a full rhytidectomy. Most of the swelling and bruising resolve within this window, and patients can start wearing makeup again after a week. Follow Dr. Kim's pre- and post-operative instructions to ensure a full recovery and optimal results.
While facial plastic surgery won't stop the aging process, many patients enjoy their mini facelift results for up to 15 years with good skincare and sun protection.
Mini Facelift FAQs
What type of anesthesia is required for mini facelift?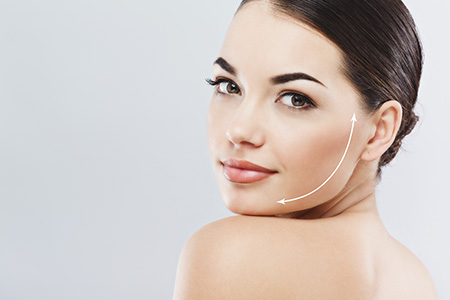 Mini facelift is less invasive than traditional facelift surgery and does not require general anesthesia. Dr. Kim uses local anesthesia or local anesthesia with IV sedation for mini-facelift patients. He will discuss your anesthesia options during your consultation at Northwestern Plastic and Reconstructive Surgery.
How long is the mini facelift procedure?
The length of mini facelift surgery depends on the technique and whether it's combined with other face procedures, such as blepharoplasty or brow lift. Typically, mini facelift takes one to two hours in the operating room.
Will I have a visible scar after mini facelift?
Mini facelift is also called short scar facelift or limited incision facelift because the incision lines are much smaller than traditional rhytidectomy (facelift). Dr. Kim's careful suturing technique places the incisions behind the ears where long hairstyles hide the resulting scar. The scarring is still inconspicuous and hardly noticeable for patients with short haircuts.
Incision lines will be red and more pronounced during recovery, but the scars improve significantly in the first year after mini facelift.
What can I expect after mini facelift surgery?
Mini facelift is an outpatient surgery, so patients can go home afterward but won't be able to drive themselves. Bring a friend or family member on the day of your procedure to help you get home and stay with you for one to two days. Dr. Kim will give you recovery instructions that outline the healing process, side effects, pain management, and signs of complications. You will have a follow-up appointment with Dr. Kim the day after your mini facelift.
Avoid wearing makeup until your sutures are removed, typically one week after surgery. Sleep with your head elevated on several pillows for several days after mini facelift and get plenty of rest. Your face will have some swelling and bruising that may last two to four weeks, and your skin may feel tender and tight.
Most patients return to work after one to two weeks but avoid rigorous exercise for six weeks.
How is mini facelift different from traditional facelift?
Mini facelift is best for men and women with early signs of aging and minimal loose skin. Most patients are in their late 30s or early 40s. The mini facelift focuses on the lower cheeks and jawline but may not address the neck region. The short-scar approach features fewer incisions that are concealed behind the ears. Mini facelift is often used for patients who had a previous facelift and want to touch up their results.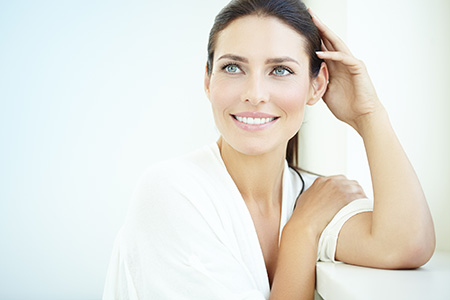 Traditional facelift is best for moderate to severe signs of aging with excess skin and deep folds and creases. Dr. Kim performs a comprehensive deep-plane face and neck lift when a lasting, natural rejuvenation is created. The muscles and soft tissues underlying the skin are gently secured to a more youthful structure, and the skin is draped naturally over the refreshed deep plane. The procedure removes more tissues and provides longer-lasting results than mini facelift. However, full rhytidectomy is more invasive with additional incisions and has a longer recovery. Traditional facelift is best for people in their mid-40s to mid-70s with fat displacement, loose skin, deep wrinkles, and "turkey neck."
How long will mini facelift results last?
Your mini facelift results may last five to 10 years. A healthy lifestyle with good skincare and sun protection can help you enjoy your younger appearance for longer. Facial plastic surgery can't stop the aging process, and your tissues will continue to change as you get older. Maintenance treatments with revisions or non-surgical procedures can address new signs of aging.
What financing options are available for patients?
Northwestern Plastic and Reconstructive Surgery accepts cash and major credit cards. Patients interested in financing their mini facelift can apply for CareCredit®. CareCredit® is a healthcare financing company that helps patients afford procedures that do not qualify for insurance coverage, such as elective plastic surgery. These credit lines offer affordable monthly payments.
If you're interested in partial rhytidectomy, contact Dr. Kim in Chicago to schedule a one-on-one consultation with our board-certified plastic surgeon. Call Northwestern Plastic & Reconstructive Surgery at (312) 694-0879 or fill out our online contact form.