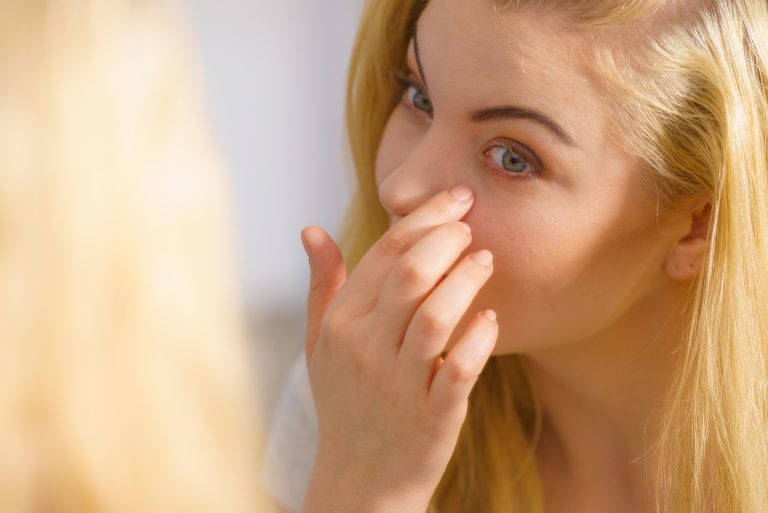 Under the eye bags can make your eyes look hollow, dark, older, and tired. This hollowed and dark look under the eyes may be due to genetics, aging, or environmental factors such as excessive sun exposure or cigarette smoking. There are many topical treatments such as creams and serums available that can attempt to combat these issues by claiming to brighten under the eyes as well as creating a fuller under the eye appearance. Despite of the availability of these products, tired-looking eyes are difficult to cure topically, however there is a new use of injectable fillers that can improve the appearance of bags under the eyes.
The treatment of under the eye bags with non-invasive injectable fillers involves injections into specific spots around the eye to achieve the goals of each individual patient. These injectable fillers are typically used to add fullness to the face and are composed of synthetic or natural material that can plump the skin. With synthetic injections, Dr. Kim may underfill the areas to avoid over plumpness, but with natural fat injections Dr. Kim may overfill as a lot of the fat will be reabsorbed. In the instance of using injections under the eye, the lower eyelid hollowing appearance may be best treated by softer fillers in lieu of fat injections as the skin in this area is very thin and can ripple with the addition of extra fat.
If you have had little luck treating under the eye bags topically, then under eye injections may be the right path to address your concerns. After having a consultation with Dr. Kim about your specific case, the affected area under the eyes will be numbed, sterilized, and then injected with the filler. Immediately following the injection you may notice swelling around the injection site that will fade within the week. After a week most of the swelling will subside and you will be able to see your beautiful results!
If you are interested in learning more about under-eye fillers, schedule your free consult at Northwestern Plastic Surgery Department with Dr. John Kim today!