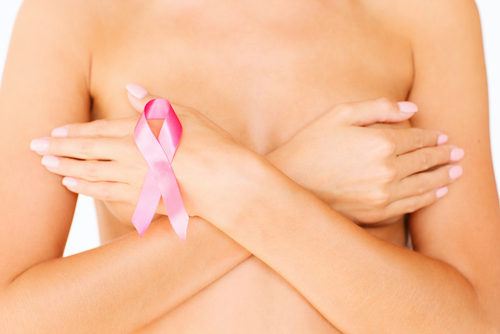 October is national breast cancer awareness month, and this constitutes an annual health campaign to raise awareness of breast cancer risks and treatment options. It is important for women to get screened often in hopes of early detection and treatment. There is recommendation for clinical breast exams every 3 years starting at age 30, as well as annual mammograms starting at age 40. Regular exercise, a healthy diet, and abstaining from smoking are a few important lifestyle choices that can aid in the prevention of breast cancer.
Dr. Kim works with women with a history of breast cancer every day, providing breast reconstruction following mastectomy. Breast reconstruction is the surgical creation of a new breast with a prosthetic device or the patient's own tissue. This procedure can be performed at the same time as the mastectomy (direct reconstruction), or at a later date (delayed reconstruction). Reconstruction is a rewarding way to restore a woman's confidence and quality of life, by providing a natural appearance and feel to the breast.
To learn more about your options for breast reconstruction please schedule your consult with Dr. Kim. Below find breast cancer awareness facts from The American Cancer Society:
1/8 women in the United States will be diagnosed with breast cancer in her lifetime.
Breast cancer is the most commonly diagnosed cancer in women.
Breast cancer is the second leading cause of cancer death among women.
Although breast cancer in men is rare, an estimated 2,470 men will be diagnosed with breast cancer and approximately 460 will die each year.
On average, every 2 minutes a woman is diagnosed with breast cancer and 1 woman will die of breast cancer every 13 minutes.
Over 3.3 million breast cancer survivors are alive in the United States today. Please find The American Cancer Society's estimates for breast cancer in the United States for 2017 below: o About 252,710 new cases of invasive breast cancer will be diagnosed in women. o About 63,410 new cases of carcinoma in situ (CIS) will be diagnosed (CIS is non-invasive and is the earliest form of breast cancer). o About 40,610 women will die from breast cancer.