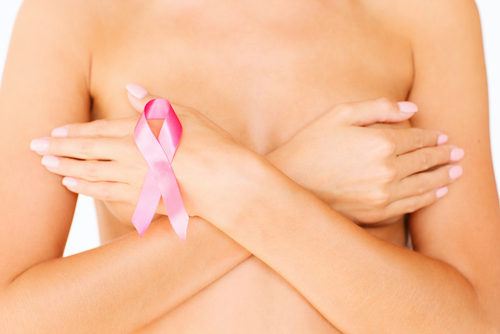 Many women are opting for breast reconstruction after mastectomy, following a cancer diagnosis or the discovery of a hereditary propensity for breast cancer. Many breast reconstruction patients have reported greater satisfaction with the cosmetic outcome and better psychological well-being compared to women who undergo mastectomy without breast reconstruction3. There are multiple ways to proceed with breast reconstruction click here to see Dr. John Kim speaking on CNN with Dr. Sanjay Gupta. At Northwestern Medical Group you will have a team of doctors to support you in all aspects of your treatment.
At Northwestern Medical Group there will be a team of doctors and staff to support you through the decision making process, treatment, and recovery. If you are concerned about breast cancer, come to the Bluhm Family Breast Cancer Early Detection and Prevention Program at the Lynn Sage Comprehensive Breast Center. Based on the result of the risk assessment recommendations for further treatment may be recommended.
The patient will meet with a breast surgeon at the Lynn Sage Comprehensive Breast Center. Here biopsies and breast imaging procedures are performed, the patient will also meet with the breast surgeon to discuss what type of procedures will provide the best possible outcomes. The patient will also meet with the supportive oncology team which includes: fertility preservation program navigator, social workers, financial counseling etc. If after discussions with their breast surgeon the patient opts to pursue breast reconstruction they will come to the 19th floor of the Galter Pavillion, where they can meet with a plastic surgeon to discuss the options to create the best aesthetic outcome. The plastic surgeon will be in contact with the breast surgeon to work in concert and be aware of all new treatments the patient is undergoing.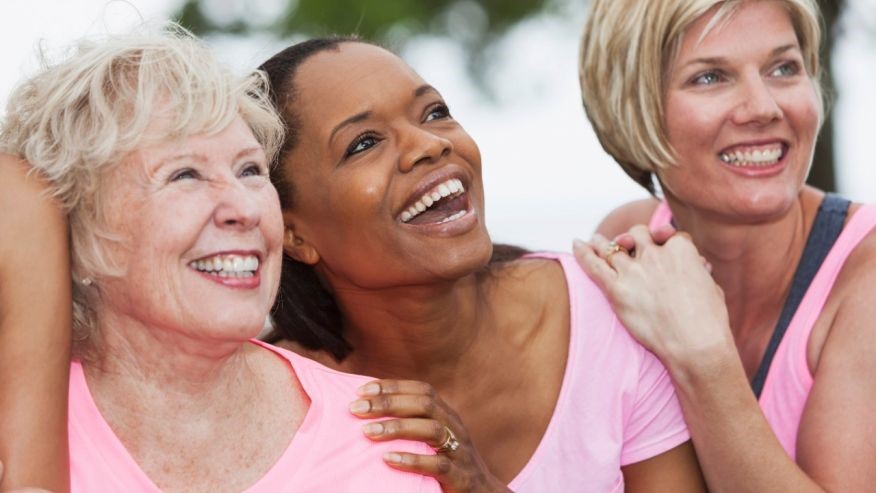 Northwestern Medical Group affords their patients an invaluable experience. Not only are patients provided with excellent care with world class resources, they are also cared for in terms of their emotional and social wellbeing. Community based studies have shown that individuals with many social ties had a lower mortality rate even compared with patients who had superior health habits4,5. At Northwestern you will have many ways to form new social ties and connections in a recovery network.
Several studies have shown that the social support available to an individual is critical for patients to restore and improve their health and wellbeing4,5. Social support is the product of emotional support and access to social networks6.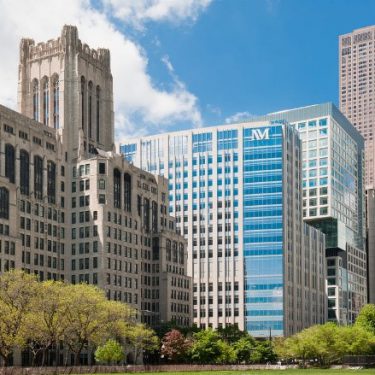 Emotional support provides people with a sense of well-being. Emotional support can be provided through support groups such as the living well with metastatic breast cancer group at Robert H Lurie Comprehensive Cancer Center. There are also a number of clinical psychologists at Northwestern that work specifically to help patients and their families navigate the stress inherent in a cancer diagnosis.
Social networks are the social ties with which an individual is connected to. These social ties can be relationships with family, friends, or an affiliation with a program or group. At Gilda's Club, classes at Robert H. Lurie Comprehensive Cancer Center, there a number of events and classes such as yoga, jewelry making, and caregiver support group, etc.
From the breast surgeon to the oncologist to the plastic surgeon all members of this team are working to meet the physical and psychosocial needs of their patents, which is critical to help patients better cope with the change of body image and the psychological stress of cancer treatment. This supportive social network is not only useful for its practical purposes of streamlining treatment, but it also helps patients to better cope with the psychological effects of these changes on the body8,9. If breast reconstruction is the way you want to proceed with your breast cancer treatment, make an appointment at Northwestern where you will receive comprehensive treatment and support necessary for physical and emotional recovery.
1. "Social Support Tied to Better Breast Cancer Outcomes." Fox News. FOX News Network, 13 Dec. 2016. Web. 13 Dec. 2016.
2. "Clinical Schools – Northwestern Medicine." Clinical Schools. Northwestern Medicine, n.d. Web. 13 Dec. 2016.
3. Manne, S. L., Topham, N., Kirstein, L., Virtue, S. M., Brill, K., Devine, K. A., … & Sorice, K. (2016). Attitudes and Decisional Conflict Regarding Breast Reconstruction Among Breast Cancer Patients. Cancer nursing.
4. Berkman, L. F., & Glass, T. (2000). Social integration, social networks, social support, and health. Social epidemiology, 1, 137-173.
5. Northouse, L. L., Mood, D. W., Schafenacker, A., Kalemkerian, G., Zalupski, M., LoRusso, P., … & Trask, P. C. (2013). Randomized clinical trial of a brief and extensive dyadic intervention for advanced cancer patients and their family caregivers. Psycho‐Oncology, 22(3), 555-563.
6. Bloom, J. R., & Spiegel, D. (1984). The relationship of two dimensions of social support to the psychological well-being and social functioning of women with advanced breast cancer. Social Science & Medicine, 19(8), 831-837.
7. "Gilda's Club Chicago." Gilda's Club Chicago. Kahoots Creative Group, n.d. Web. 13 Dec. 2016.
8. Murray, C. D., Turner, A., Rehan, C., & Kovacs, T. (2015). Satisfaction following immediate breast reconstruction: Experiences in the early post‐operative stage. British journal of health psychology, 20(3), 579-593.
9. Spatuzzi, R., Vespa, A., Lorenzi, P., Miccinesi, G., Ricciuti, M., Cifarelli, W., … & Giulietti, M. V. (2016). Evaluation of Social Support, Quality of Life, and Body Image in Women with Breast Cancer. Breast Care, 11(1), 28-32.