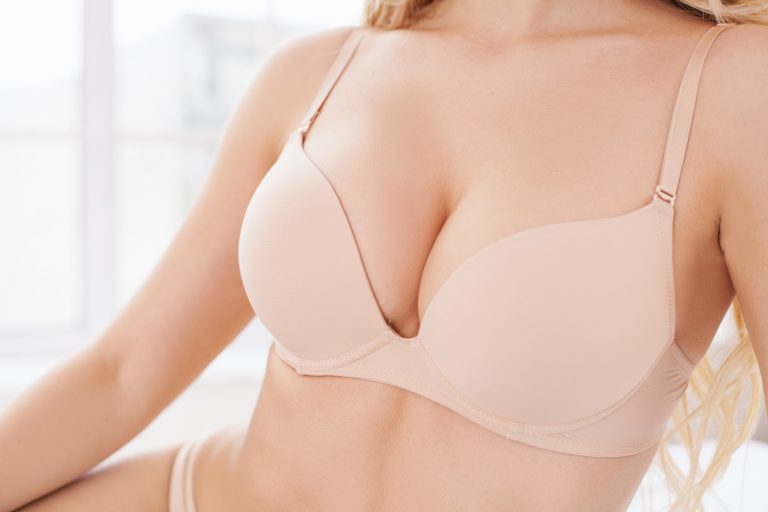 Breast cancer treatment can be a scary and emotional time for women. Fortunately, breast reconstruction following mastectomy provides an opportunity for women to restore their quality of life and gain back confidence after the breast is removed. It is important that patients are knowledgeable on the different modalities of breast reconstruction, in order to feel more comfortable and well-informed throughout this process.
Breast reconstruction spans over several months, and can occur either at the time of mastectomy (immediate) or at a later date (delayed). A single-stage reconstruction consists of an implant placement directly following mastectomy. A two-stage reconstruction occurs when a tissue expander is placed first, providing easier subsequent implant placement after a few months of expansion of the breast tissue. There are different types of breast reconstruction surgery including, tissue expander/implant (prosthetic) reconstruction, and autologous (flap-based) reconstruction.
Tissue expander/Implant (prosthetic) Reconstruction
In this type of reconstruction, a tissue expander is inserted following mastectomy in temporary place of the permanent implant. The tissue expander allows for gradual stretching of the breast tissue in preparation for placement of the implant. You will be required to come into your plastic surgery office for multiple visits in which the tissue expander will be gradually filled until desired volume is achieved. This process takes place over several months, and involves more surgeries, but ultimately allows for better coverage and an easier recovery.
Under the tissue expander/implant reconstruction approach, there are a few more options that will require consideration by yourself, and your surgeon. You will need to decide between a subpectoral (underneath the pectoralis muscle) and a prepectoral (above the pectoralis muscle) implant positioning. The subpectoral approach often allows for better implant coverage, while the prepectoral approach avoids the partial detachment of the pectoralis muscle. There are pros and cons for each, so it is important to discuss with your surgeon and determine what is best for you. Another option to consider is the use of Acellular Dermal Matrix (ADM) in your reconstruction. ADM is skin provided by a deceased donor which has been processed to prevent allergic reaction. The ADM is essentially used as a skin graft that supports the native breast pocket under the patient's own skin. Dr. Kim often uses ADM in his reconstruction procedures, as it allows for better coverage of the prosthetic.
Autologous (flap-based) Reconstruction
In autologous reconstruction, skin and fat from the woman's own body is used in place of a permanent prosthetic. This is common in patients who do not have enough viable tissue to cover an implant, often due to previous radiation. The patient's own tissue is used to create a breast mound. The skin used for autologous reconstruction can be taken from the patient's abdomen (SIEA flap, DIEP flap), back (latissimus flap), or thigh (TUG flap, PAP flap).
If you are someone who has been diagnosed with breast cancer, or has a history of breast cancer without reconstruction, come speak with Dr. Kim at Northwestern Memorial Hospital to learn more about your breast reconstruction options. Dr. Kim specializes in breast reconstruction, and is an expert in this field. He will explain all of your options in detail, and offer his professional opinion in order to find the correct reconstruction process for you.