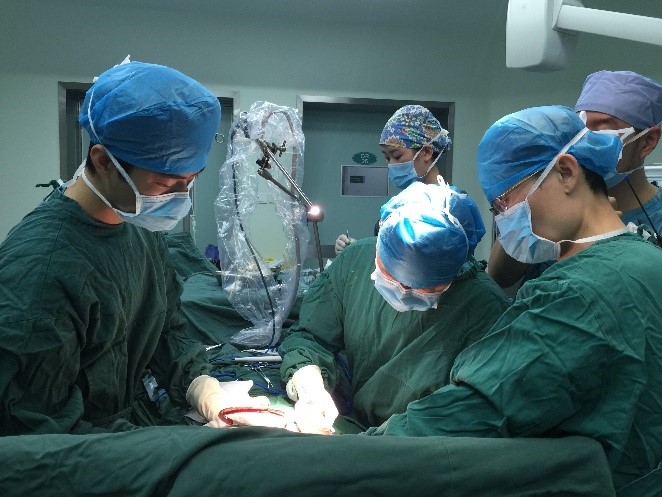 Dr. Kim has just returned from China after presenting and performing live surgery at the Second International Multi-disciplinary Breast Cancer Symposium in Shenzhen China at the 2017 Guangdong Society of Chest Oncology Breast Cancer Committee Shenzhen Meeting. While in China Dr. Kim presented alongside other notable including Dr. Seema Khan faculty from Northwestern University, Dr. Stuart Schnitt from Harvard University, and Dr. Saraswati Sukumar from Johns Hopkins University. Dr. Kim's presentations discussed advances and new techniques in autologous and implant breast reconstruction.
The presentation titled "Advances in Autologous Breast Reconstruction" began with a brief overview of the 120 year history of this procedure. Currently autologous procedures account for less than 25% of all reconstructive breast surgery procedures according the American Society of Plastic Surgery [1,2]. Dr. Kim then methodically described each procedure in terms of relevant anatomy, surgical procedure, and outcomes. He began with the latissimus flap, discussed oncoplastic reconstruction, new frontiers in non-microvascular perforator flaps, TRAM, DIEP, SIEA, thigh based flap, and gluteal flaps. He concluded his talk describing the utility and issues with using large data sets to predict outcomes. Dr. Kim said that every patient has their own unique risk that should be considered during surgical decision making. Dr. Kim and his research team created the Breast Reconstruction Risk Assessment (BRA) score program to provide a tool for surgeons and patients to calculate their risk of a given event [3].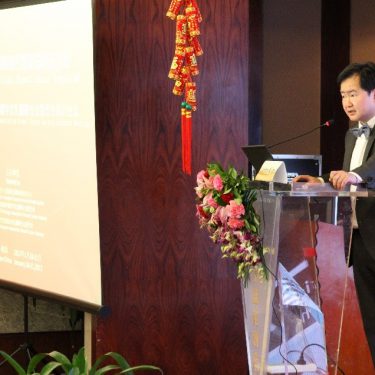 The presentation titled "Advances in Prosthetic Breast Reconstruction" describes new technologies and techniques including: nipple sparing mastectomies, acellular dermal matrices, pre-pectoral technique, new implants, and fat grafting. There has been a constant increase in the use of new technologies in prosthetic breast reconstruction [4]. In his presentation he showed how different clinical problems can be resolved using one of these technologies. For example in a patient who has significant medial, inferior, and lateral displacement the attachment of ADM can correct multi-modal displacement. He also went into a discussion about Anaplastic Large Cell Lymphoma, which was first reported in 1997 [5]. This is a rare cancer that primarily affects women with implants; 40% of all cases have been with women who were reconstructive patients [6].
1. American Society of Plastic Surgery. (2015). 2015 Plastic Surgery Statistics Report: ASPS National Clearinghouse of Plastic Surgery Procedural Statistics. Arlington Heights, IL.
2. Market statistics provided by the Musculoskeletal Transplant Foundation on behalf of Biomed GPS, SmartTrak Report and ASPS, Procedural Statistics
3. Kim JY, Mlodinow AS, Khavanin N, Hume KM, Simmons CJ, Weiss MJ, Murphy RX Jr. Development of a Breast Reconstruction Risk Assessment (BRA) Score for Surgical Complications: An Individualized Risk Calculator Using the TOPS Database. Manuscript in progress.
4. Maxwell GP, Gabriel A. Acellular dermal matrix for reoperative breast augmentation. Plast Reconstr Surg. 2014;134(5):932-8.
5. Keech JA Jr, Creech BJ: Anaplastic T-cell lymphoma in proximity to a saline-filled breast implant. Plast Reconstr Surg 100:554-555, 1997
6. Clemens, M. W., Medeiros, L. J., Butler, C. E., Hunt, K. K., Fanale, M. A., Horwitz, S., … & Parkash, V. (2015). Complete Surgical Excision Is Essential for the Management of Patients With Breast Implant–Associated Anaplastic Large-Cell Lymphoma. Journal of Clinical Oncology, JCO633412.