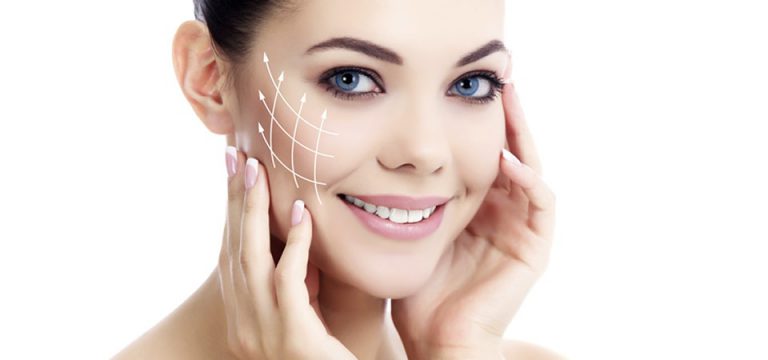 Health care professionals are trying to find means to engage in preventative treatments. In the field of plastic surgery facial fillers are used to reduce the signs of aging or illness before engaging in a more invasive procedure. The process of facial aging involves three crucial factors: overall volume loss, formation of wrinkles, and gravity-induced slackness 1. Since the early 20th century there has been a demand for facial cosmetic enhancement 1. Facial rejuvenation used to involve surgical interventions that would tighten the skin as well as superficial skin resurfacing, but currently there are new minimally invasive procedures that will bring about the same effect2. Dr. Kim and his research team published a paper on one of these non-invasive procedures called soft tissue augmentation.
The material used for the soft tissue augmentation has evolved from paraffin, liquid silicone, and now the most commonly used products in the United States are: autologous fat, collagen, hyaluronic acid, and biosynthetic polymers 1. These approved fillers are safe, look and feel natural, cost-effective, and be removable3,4. Each filler has its advantages and disadvantages.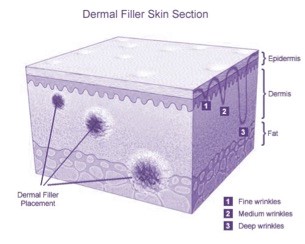 Autologous fat is fat harvested from the patient's own body. There is a rich supply of the product, it is safe and inexpensive, which makes it an ideal option for patients4,5. On the other hand there is the possibility of complications at the donor site, the fat requires processing, and it is difficult to guarantee what the outcome will be 1. Collagen can be harvested from the patient's own skin, donated from bovine products, donated from a cadaver, or created in a lab through cell culture techniques1,6,7. In general collagen, from all sources, is safe and reliable, but there can be some complications such as an allergic reaction, or skin necrosis at the site of injection.
Hyaluronic acid is widely distributed throughout the human body within connective, epithelial and neural tissues7. Hyaluronic acid can be derived from an avian donor or created in a lab through bacterial cell culture1. Hyaluronic acids are safe and reliable, the bacterial based filler is also longer lasting than bovine collagen1,7. The disadvantages of using hyaluronic acid fillers is that there may be allergic reactions pain, and post-procedure swelling1,7.
Fillers, depending on their type, may be placed into the dermis or within the subcutaneous soft tissue 1,2. The placement of the filler is important, because some materials may cause a lumpy appearance when injected too close to the skin's surface 1. When you make an appointment with Dr. John Kim he will help to decide what type of filler is best for you as well as where it should be injected.
1. Buck, D. W., Alam, M., & Kim, J. Y. (2009). Injectable fillers for facial rejuvenation: a review. Journal of Plastic, Reconstructive & Aesthetic Surgery, 62(1), 11-18.
2. Rohrich, R. J., Rios, J. L., & Fagien, S. (2003). Role of New Fillers in Facial Rejuvenation:: A Cautious Outlook. Plastic and reconstructive surgery, 112(7), 1899-1902.
3. Murray, C. A., Zloty, D., & Warshawski, L. (2005). The evolution of soft tissue fillers in clinical practice. Dermatologic clinics, 23(2), 343-363.
4. Sengelmann RD, Tull S. Dermal fillers. Available
from: http://www.emedicine.com/derm/topic515.htm
5. Eppley, B. L., & Dadvand, B. (2006). Injectable soft-tissue fillers: clinical overview. Plastic and reconstructive surgery, 118(4), 98e-106e.
6. Johl, S. S., & Burgett, R. A. (2006). Dermal filler agents: a practical review. Current opinion in ophthalmology, 17(5), 471-47
7. Broder, K. W., & Cohen, S. R. (2006). An overview of permanent and semipermanent fillers. Plastic and reconstructive surgery, 118(3S), 7S-14S.
8. http://eluxemagazine.com/wp-content/uploads/2016/10/dermal-filler.jpg
9. https://cdn.vortala.com/childsites/uploads/2937/files/dermal-filler.jpg