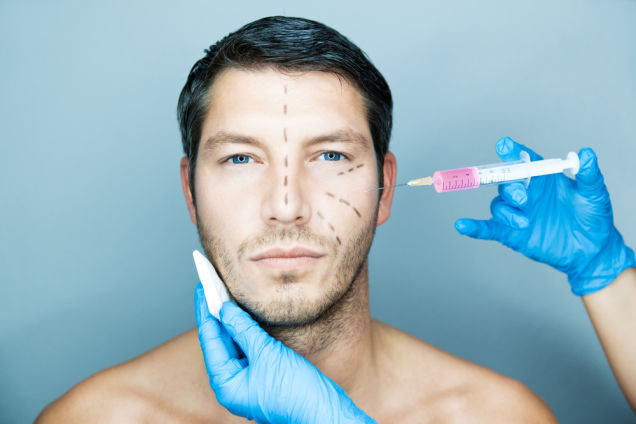 According to statistics from The American Society for Aesthetic Plastic Surgery, male cosmetic procedures have risen 43 percent over the last five years. It is becoming increasingly clear that aesthetic surgery is not the exclusive domain of women.
There exist a multitude of reasons why more and more men are electing to have cosmetic procedures done, many stating that a youthful and vibrant appearance is necessary for success in the workplace.
In 2014, the most common procedures for men were liposuction, rhinoplasty (nose surgery), blepharoplasty (eyelid surgery), facelift, and breast reduction for the treatment of enlarged male breasts (Gynecomastia). Additionally, non-surgical procedures, such as those done with Botox or facial fillers, are also becoming more popular among men; these "liquid facelift" treatments provide many of the desirable results of a Chicago facelift, with virtually none of the downtime.
Interested in hearing what Dr. Kim would recommend to rejuvenate your look? Schedule your free consultation with board-certified Chicago plastic surgeon Dr. Kim today!