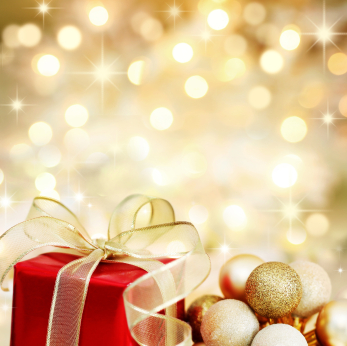 Multiple news sources have reported on the growing trend of gifting plastic surgery to loved ones. According to sources including Time, ABC News and Elle, cosmetic surgery gifting was up almost 35 percent last year, depending on the practice and procedure. The most commonly gifted procedures included rhinoplasty, eyelid surgery and breast augmentation.
Here, Chicago plastic surgeon Dr. John Kim examines the trend in more detail. He also offers suggestions if you are contemplating gifting plastic surgery to a loved one.
Who Is Gifting Plastic Surgery?
Spouses, mothers, daughters, sisters and close friends are giving each other the gift of cosmetic enhancement. A woman may undergo treatment with Botox or dermal fillers, love the results and gift her sister a voucher for future treatments. Elle spoke to a plastic surgeon that had a man gift his wife a voucher for neck lift; they also interviewed a dermatologist who said she'd seen mothers gift their daughters laser hair removal.
Reasons to Consider Giving the Gift of Plastic Surgery
Plastic surgery gifts are growing in popularity because people want to see their loved ones happy. Cosmetic treatment can have an incredibly positive effect not only on a person's appearance, but also on their state of mind.
If, for example, you know your spouse has been feeling self-conscious about the effects of aging, and is considering cosmetic enhancement, think about how happy he or she will feel receiving a voucher for dermal filler treatment, Botox injections or even a facelift.
Why It Makes Sense around the Holidays
The holidays in particular are an excellent time to consider gifting a wife, sister, mother or daughter a voucher for cosmetic enhancement. Some practices notice a spike in procedures before the Christmas holiday, as people prepare for holiday parties and gatherings. Other plastic surgery patients pursue treatment around this time so they can start the New Year looking and feeling great.
Keep in mind that cosmetic surgery requires a recovery period that can involve swelling, bruising and other side effects. The holiday season is a good time to block out days off from work or school to recover. It's easier to conceal surgical bandages and support garments under cold-weather clothing, too!
A Word to the Wise
The key is to make sure the gift will be well received. It would not send the right message to suggest plastic surgery to a spouse or family member that has not mentioned the possibility.
Also, remember that the patient has the final say in whether or not to pursue treatment. At the Chicago plastic surgery practice of Dr. John Kim, patients are deeply involved in decisions about their care. Dr. Kim will not encourage anyone to have surgery if the individual is not interested — voucher or not.
The most important thing to remember when gifting cosmetic surgery is to choose a board certified plastic surgeon, like Dr. Kim. To learn more about the procedures that Dr. Kim offers, please contact us today.