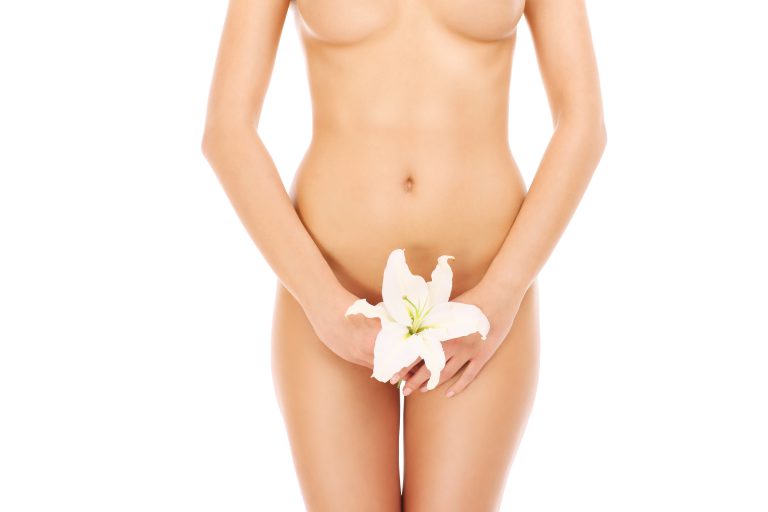 In 2016 the American Society of Plastic Surgeons reports that there were 109, 256 breast reconstruction procedures performed. The act of surgery induces the body's natural immune response to protect itself, which can involve the formation of a scar. Scars can leave a patient with a significant psychological, aesthetic, or functional burden. A plastic surgeon's goal is to minimize scarring to the greatest extent possible, but there is still the possibility that some scarring will form and Dr. Kim and his team are prepared to have conversations with patients to manage any future scarring.
Medical advances in scar reduction have brought major improvements to the way patients can cope with pain as well as a change to their appearance. At Northwestern Memorial Group the worry about long term scarring is very important to all members of the Northwestern team. Dr. John Kim and esthetician Juana Shin were featured in an article along with five other plastic surgeons who use different technologies to resolve scarring.
Dr. Kim has performed over 7500 surgeries and utilizes new techniques and technologies to help his patients achieve better outcomes. When planning a surgery, Dr. Kim will plan the incisions to cause the least amount of physical and aesthetic changes, an example of this practice is seen in figure 1. Juana Shin offers medical tattooing to patients at Northwestern Medical Group to help further minimize any visible scarring. Their technique is similar to creating a scar camouflage. This technique will use different flesh tone pigments to restore the coloration that is lost during the scarring process. To become a candidate for this type of procedure the scar should be healed and no longer changing color, smooth and flat, and without dark edges or borders.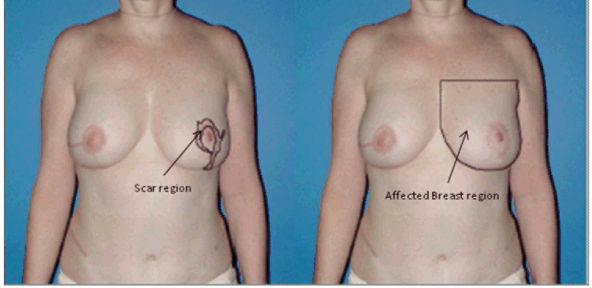 To minimize the appearance of a scar, before the tattooing process, there are multiple suggestions Dr. Kim will make including scar massage 4 weeks after surgery. Scar massage has been shown to make the appearance of a scar flatter and more pliable by mechanically distributing any scar tissue away from the concentrated area; it has also been shown to reduce redness [Khansa]. It has also been shows to decrease scar related pain, pruritus (severe itching), and improve patient reported aesthetic outcome [Khansa].
In a study published by the Journal of the National Cancer Institute researchers found that fear of the sight of surgical scars was a major concern for 40% of women who were planning to undergo mastectomy and 30% of those women undergoing reconstruction [Rowland]. The concern about a disfiguring scar could be a barrier for women deciding how to proceed with their breast cancer treatment. At Northwestern Medical Group, Dr. John Kim and Juana Shin will discuss all of your options for reducing or removing visible scarring after your breast reconstruction.
Click Here to read about how scar reduction has helped heal the "Wounds of War"
1. American Society of Plastic Surgery. (2015). 2015 Plastic Surgery Statistics Report: ASPS National Clearinghouse of Plastic Surgery Procedural Statistics. Arlington Heights, IL.
2. Kim, M. S., Rodney, W. N., Reece, G. P., Beahm, E. K., Crosby, M. A., & Markey, M. K. (2011). Quantifying the aesthetic outcomes of breast cancer treatment: assessment of surgical scars from clinical photographs. Journal of evaluation in clinical practice, 17(6), 1075-1082.
3. McManmon, Michele. "Vietnam 'Napalm Girl' Benefits from New Scar Revision Techniques." Zwivel. Zwivel, LLC, 16 Mar. 2017. Web. 22 Mar. 2017.
4. Khansa, I., Harrison, B., & Janis, J. E. (2016). Evidence-Based Scar Management: How to Improve Results with Technique and Technology. Plastic and Reconstructive Surgery, 138(3S), 165S-178S.
5. Rowland, J. H., Desmond, K. A., Meyerowitz, B. E., Belin, T. R., Wyatt, G. E., & Ganz, P. A. (2000). Role of breast reconstructive surgery in physical and emotional outcomes among breast cancer survivors. Journal of the National Cancer Institute, 92(17), 1422-1429.
6. http://www.gettyimages.com/detail/photo/young-woman-hiding-chest-looking-over-high-res-stock-photography/530085362