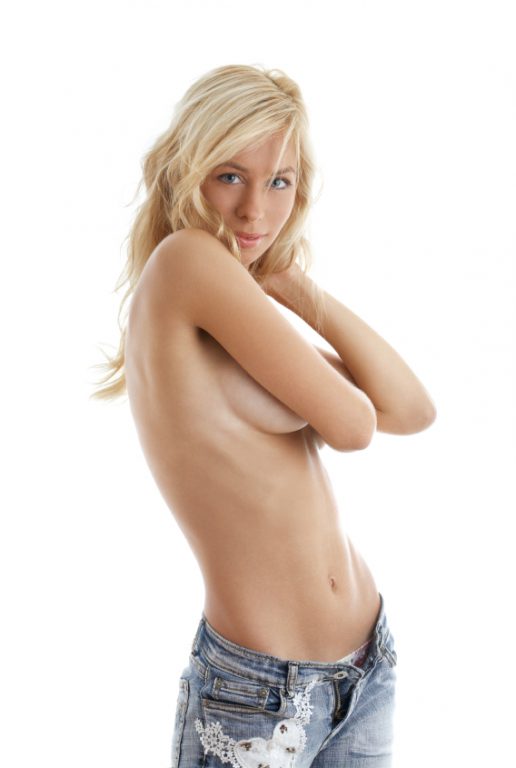 Breast reconstruction is a highly personalized procedure. What works for one woman won't necessarily work for another. (Some women decide against reconstruction altogether.) With that in mind, a study found that breast reconstruction patients that replaced implants with their own tissue were happier.
The study, titled "Patient-Reported Satisfaction and Health Related-Quality of Life in Patients Converting from Prosthetic to Autologous Breast Reconstruction," was discussed at the annual meeting of the American Society of Plastic Surgeons in October. Dr. Joseph Disa, a plastic surgeon at Memorial Sloan Kettering Cancer Center in New York and the senior author of the study, explained the findings.
"Although many women are satisfied with their outcomes after implant-based breast reconstruction, our study demonstrates a significant improvement in satisfaction when the implant was removed and the breast was reconstructed with the patient's own tissue," he said.
The subjects of the study included more than 240 women, ranging in age from 34 to 64, from a single facility. The time between the original reconstructive surgery and the surgery to replace implants with autologous tissue ranged from one month to almost 10 years.
The women that had existing breast implants replaced with autologous tissue reported higher satisfaction in the following areas:
Their breasts
The surgical outcomes
Their sexual and physical well-being
The care they received from the medical staff involved (surgeon, office staff, etc.)
Making the Decision That's Right for You
As mentioned, breast reconstruction is not a one-size-fits-all solution. Certain women are happy with implants; others prefer the idea of using autologous tissue. Some women choose reconstruction at the time of mastectomy; others prefer to wait until they have recovered from their mastectomy and completed any additional cancer treatments (e.g., radiation).
Dr. Kim will review the pros and cons of each approach, as well as address the timing of the reconstruction, during consultation. He will also work side-by-side with the surgical oncologist as needed.
Learn More about Breast Reconstruction Options
Are you considering your reconstructive options after breast cancer? Let Dr. Kim explain the details of each procedure during a personal consultation. Please contact our practice today to book an appointment.