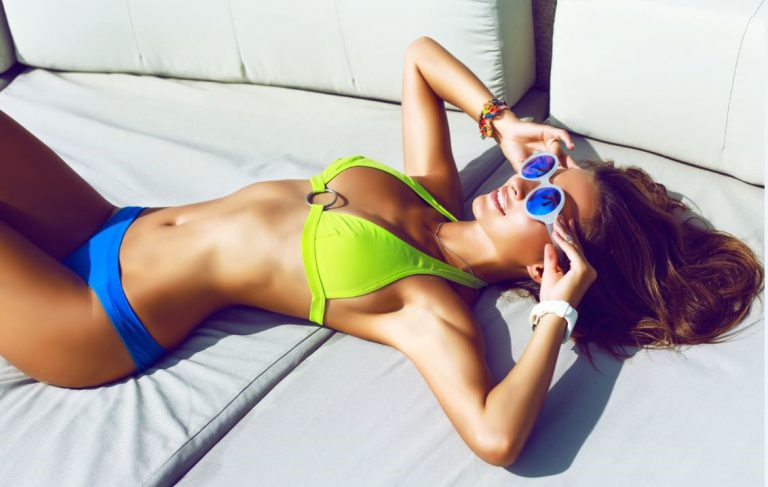 Summer is the season of showing off skin, for better or for worse. If you've been avoiding beach parties, family gatherings or barbecues because you're unhappy with a certain body feature, Dr. John Kim of Northwestern Plastic Surgery is here to help. Dr. Kim is the preferred choice for individuals who seek beautiful, successful plastic surgery results through both surgical and non-surgical treatments.
Here, Dr. John Kim of Northwestern Plastic Surgery shares details on some of the popular treatments he offers: breast revision and injectables.
Breast Revision: Restoring Beauty and Balance to Your Breasts
Perky, proportionate breasts are every breast augmentation patient's dream; but unfortunately, they're not always the end result. Breast revision is a viable surgical option for women who are unhappy with the look and/or feel of their breasts. There is no one reason for undergoing breast revision. Some patients seek the procedure because of medical complications (e.g., capsular contracture, implant rupture), while others desire to improve the appearance of their breasts (e.g., asymmetry, sagginess, size). Dr. Kim, an experienced breast revision surgeon, understands that each woman's reason to undergo breast revision surgery is as unique as the woman herself. He will discuss your concerns and goals with you before designing a revision treatment plan that best achieves your desired outcome. Depending on your needs, Dr. Kim may recommend replacing your implants with another pair; performing a procedure involving fat transfer; combining re-augmentation with a breast lift; or removing your implants and lifting the breasts.
Injectables: A Quick and Painless Solution to Wrinkles and Facial Lines
While Dr. Kim regularly meets with patients who wish to enhance their appearance, not all of them are ready for surgery. Injectable treatments are minimally invasive treatments used to thwart minor signs of premature aging in a safe and quick manner. Botox is a popular choice among Dr. Kim's patients who seek to smooth out wrinkles, lines and folds on the skin, creating a refreshed, younger-looking face. Dermal fillers such as Juvederm and Restylane are also great options for smoothing out wrinkles, as well as plumping lips and areas on the face that have become sunken or hollow over time. Keep in mind that injectable treatments are temporary. Dr. Kim recommends undergoing repeat treatments to maintain your younger-looking results.
Do you wish to refresh your appearance without surgical intervention? Speak to Dr. Kim today to learn more about your non-surgical injectable options today.
Special: $500 Off Surgeon's Fee for Any Surgical Procedure
Take the next step towards a more beautiful, confident you and you can take advantage of this special offer: now through Labor Day (September 5), Dr. Kim is offering $500 off the surgeon's fee for any surgical procedure. Dr. Kim offers a range of surgical procedures including breast revision, liposuction, mommy makeover, facelift and eyelid surgery. Contact us to learn more about this exciting, limited-time offer! Please call 312-695-6022 today.