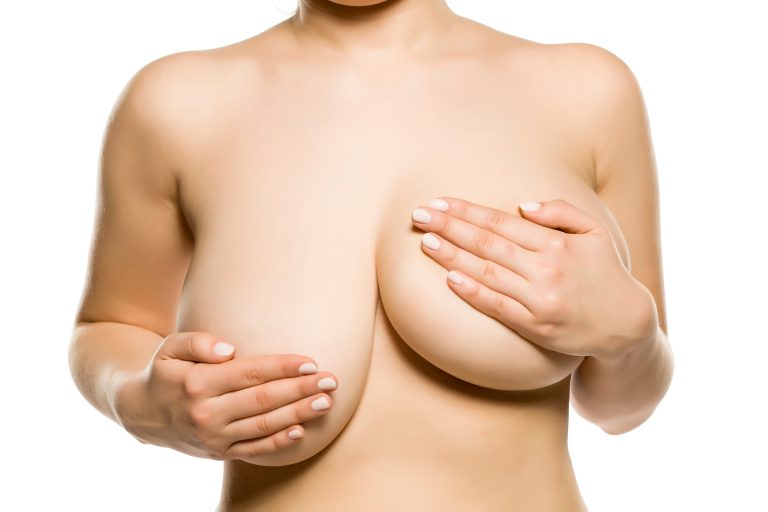 Women's bodies are created in all different shapes and sizes including their breasts. Some women are born with asymmetrical breast shapes leaving them with one breast larger or smaller than the other. There can also be cases where women develop asymmetry over time. Our goal is to help women look and feel their best and if asymmetrical breasts are holding a woman back from that then there is a solution.
Breast asymmetry can arise from many different factors. Some women are born with genetic defects which causes this breast asymmetry. It can also arise from hormonal imbalances, developmental problems or after a significant body change such as post-breast feeding or pregnancy. No matter how breast asymmetry arises, women may be looking for a solution.
One solution to breast asymmetry is breast augmentation. This is a cosmetic procedure in which saline or silicone implants are placed to correct and/or enhance the breast shape to meet your aesthetic goals. Different techniques are used during this procedure in order to reach the intended goal. For instance different implant sizes or profiles may be used in order to match the symmetry of each breast.
Another solution to breast asymmetry is a breast lift. If your concern lies more with the asymmetrical shape of your breasts rather than the size then a breast lift (mastopexy) may be the solution you are looking for. A breast lift is a procedure in which you breast(s) can be elevated to a position on your body to correct asymmetry and address breast ptosis (drooping). This procedure can also be combined with a breast augmentation for an overall more youthful, symmetrical outcome, and cosmetically enhanced outcome.
If you're considering a breast augmentation, breast lift or any other plastic surgery contact our clinic at 312-694-0879 or through the request form in the header to request a consultation with board-certified plastic surgeon Dr. John Kim.