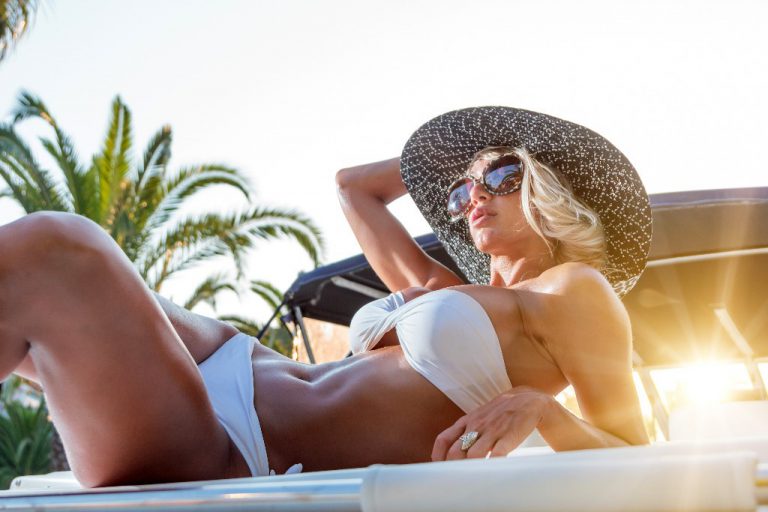 Whether it's a little extra roll here or not enough curves there, we all have things we'd like to change about our bodies. If you can relate, why wait any longer?
Let May be the month where you make your dream body come true, and let experienced plastic surgeon Dr. John Kim of Northwestern Plastic Surgery get you to your goal. Read on to learn more about two of the body-enhancing procedures we offer: mommy makeover and natural breast augmentation.
The Mommy Makeover: What is Involved?
Moms who want to get their "pre-baby" body back look to the mommy makeover, a customizable surgery that combines two or more plastic surgery procedures to help combat the effects of pregnancy on their body, such as sagging, deflated breasts and loose, hanging skin on their abdomen.
Depending on your goals for the surgery, your mommy makeover can include any combination of two or more procedures, including breast augmentation, breast lift, liposuction, tummy tuck surgery and facial rejuvenation with facelift surgery and/or dermal filler treatment. These procedures may be performed all at once or spaced out. The combining of procedures allows busy moms the benefit of having only one recovery period, a plus for women whose tight schedule includes juggling the demands of work and taking care of small children.
Most mommy makeover patients are able to go back to their normal daily activities after two to three weeks. And it won't take long to see your new, improved body, which will have people wondering how you look so good after having children!
Natural Breast Augmentation: Using Fat Instead of Implants
As an alternative to breast implants, many women are opting to have their breasts enhanced using their own fat. This procedure, called a "natural breast augmentation" or breast augmentation with fat transfer removes excess fat from another part of a woman's body (stomach, thighs, buttocks, etc.) through liposuction, refines the fat and then injects it into the breasts. The benefits of natural breast augmentation include enjoying the benefits of two body shaping procedures (liposuction and breast augmentation) in one procedure and less likelihood of complications developing, when compared to breast implants.
Are you curious about natural breast augmentation? To learn more about your breast surgery options, contact Northwestern Plastic Surgery today.
May Special: Refer a Friend and Get $500 Off Any Surgical Procedure
Dr. Kim is so appreciative of his loyal patients that, now and through the end of June, he is offering $500 off any surgical procedure to patients who refer their friends and family to his care. Contact us to find out more about this exciting, limited-time offer!