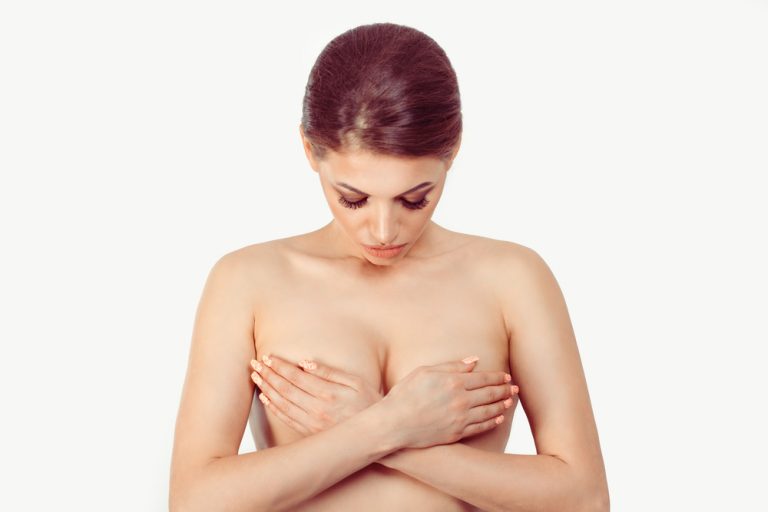 Breast cancer research and treating breast cancer patients is an important aspect of Dr. Kim's practice. Many women who have a mastectomy choose to go through some form of breast reconstruction. The reconstructive process can look very different depending on your diagnosis, type of mastectomy, and aesthetic goals. In this post, we will review several common types of breast reconstructive options. Consultation with your breast surgeon (who performs the mastectomy) and your plastic surgeon (who reconstructs your breasts) is essential to understand which options are possible for your case. Each case and patient is unique and Dr. Kim's experience and expertise will assist you in making the right choice for your reconstructive path.
One reconstructive pathway is immediate reconstruction; this is done in the same surgery as your mastectomy. The plastic surgeon will use implants or tissue from another location, autologous tissue, to reconstruct your breasts. This is colloquially known as direct-to-implant if a prosthetic implant is placed. Patients who are having a prophylactic mastectomy often go this route. Prophylactic mastectomies are done to reduce the risk of cancer, for example, if you have a BRCA gene mutation. Read more about the BRCA gene mutations here. Since the mastectomy is prophylactic, you won't need any further treatment such as chemotherapy or radiation, so an immediate reconstruction is often possible.
If you do need future treatment then a delayed reconstruction can be the best option depending on the suggestions of your surgeons. In this path, a breast surgeon will complete your mastectomy in the initial surgery. Then the subsequent treatments will be completed; these could include chemotherapy, radiation, or other targeted therapies. Because these therapies have been known to affect the appearance of the breast, in some cases either the breast surgeon or the plastic surgeon will suggest delayed reconstruction. A second surgery to place implants or perform autologous reconstruction will happen after the therapies have been completed.
Additionally, there is a medium between these 2 pathways: tissue expander placement. Sometimes referred to as staged reconstruction or delayed-immediate reconstruction, a tissue expander offers the patient and physician more flexibility in the post-mastectomy phase of reconstruction. A tissue expander is a device that can be inflated with saline intraoperatively and subsequently at clinic visits. A plastic surgeon will oftentimes place the expander at the time of mastectomy. Radiation has been known to tighten the breast and stress the remaining breast muscle and skin. A tissue expander can allow the breast to retain a relatively equivalent size to the contralateral side during radiation. The tissue expander cannot be inflated during radiation so partially filled patients must wait until after radiation is completed to finish expansion. Additionally if a patient is experiencing discomfort as a result of radiation, some saline can be removed to provide some relief to the patient. This is ideal because the patient doesn't have to undergo total removal of the expander as they would with an implant. About 4 to 6 months after radiation is completed the patient will undergo the second stage surgery; the plastic surgeon will replace the tissue expander with either a saline or silicone permanent implant.
The timing and type of reconstruction is an important aspect in helping you reach your aesthetic goals within the limits as a result of your cancer therapies. Consultation with Dr. Kim will provide you with the knowledge about which path is best for your case.